GIRLS GONE ABBA – THE SOUNDS OF MAMMA MIA!
Here we go again! After sold-out shows at FRINGE WORLD 2021, the girls are back! Just like the movies, come and feel the love and happiness as we take you on a dreamy journey through the Greek islands as you dance, jive and have the time of your life, while you enjoy your favourite ABBA songs… 'Waterloo' 'Dancing Queen' and 'Super Trouper' – just to name a few. We may not make you cry but you are guaranteed to laugh and sing.
So, what are you waiting for? Take a chance on us as life is short, the world is wide, and we want to make some memories with you, because at the end of the day, without a song or a dance what are we?
"Great show with fabulous harmonies and stage presence. Add in the songs of ABBA and what more could you ask for?! Loved the energy of this show😀❤❤❤" Fringefeed.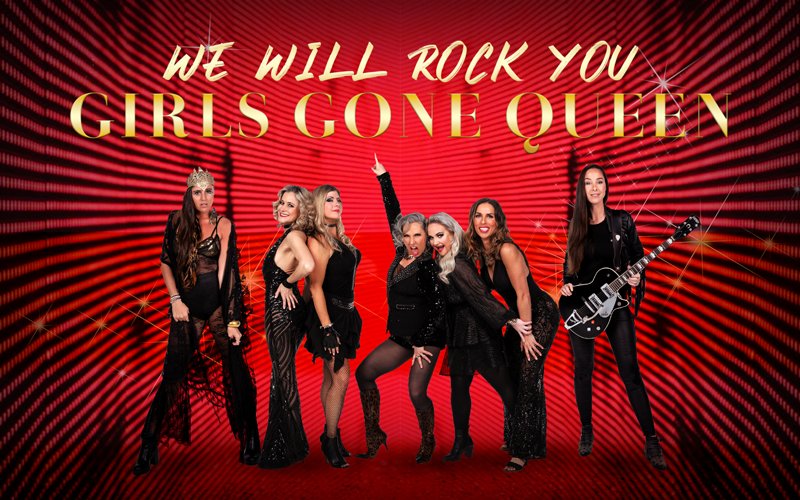 WE WILL ROCK YOU – GIRLS GONE QUEEN
With a touch of Freddie and a splash of Mercury, this flamboyant show celebrates the sounds of QUEEN's greatest hits. Perth's renowned all-female group are putting themselves under pressure to bring you a rhapsody of powerhouse vocals along with sensational musicians and infectious stage presence, in a show that will take you on a journey of the many vocal styles and showmanship of the greatest rock legend of all time. Our talented performers will bring their own individual style, fun and glamour to the show, honouring the phenomenon of QUEEN and the legend that was Freddie Mercury.
© Brown Street Studio 2021.